REDWOOD FALLS, MN HEALTH CAMPUSES
The Redwood Falls community has three facilities that delivers comprehensive medical care to its residents.
ACMC -- Redwood Falls is a primary care clinic staffed with physicians and advanced practitioners who provide comprehensive family practice care. The clinic also has urgent care and optometry services as well as hosts specialists from Willmar, Marshall, Mankato and the Twin Cities areas to provide advanced care.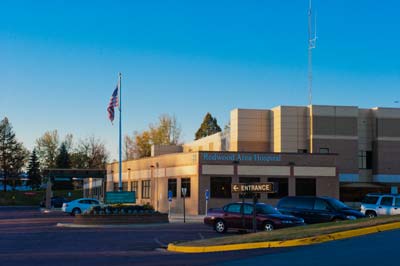 Redwood Area Hospital is a 25 bed hospital with 24/7 staffed emergency room that cares for many different ailments. It also averages about 100 deliveries a year. Physical therapy, Cancer Care, Joint replacements,and numerous other healthcare needs are all provided by the hospital.